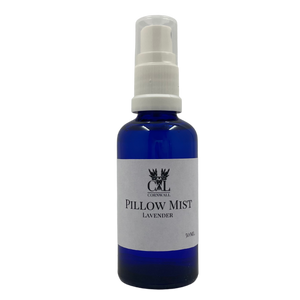 Lavender Pillow Mist
Get a good night's sleep with this Lavender Pillow Mist! The essential oil of lavender has been used for centuries to relax and soothe the body and mind. Just spritz onto your pillow before bedtime, and you'll be drifting into a blissful sleep in no time!
Not Suitable for use by children under 2 years old. Keep out of reach of children and pets. Before use in pregnancy, ask a doctor for medical advice.
Aqua, Lavandula Angustifolia (Lavender Flower) Oil, Hamamelis Virginina .