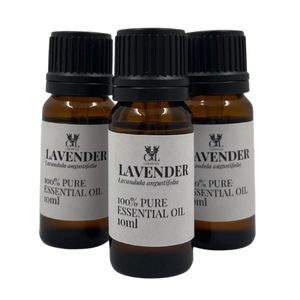 Lavender Essential Oil
Lavender essential oil has many varied properties and is one of the most widely used essential oil in aromatherapy. It has a calming, soothing effect when the scent is inhaled, it has antibacterial properties and is often used to treat cuts and bruises as well as burns. At the end of a busy day, run yourself a warm bath and add a few drops of the oil to the bathwater, light a relaxing candle then relax and soothe your body and soul. Add to the final rinse of your laundry, especially bedding and towels for added Lavender loveliness.
Not Suitable for Children under 2 years. Please keep out of reach of children and pets. Consult a medical practitioner before use in pregnancy.